About
"This new release showcases a range of styles from 80's era power ballads to Broadway/West End-esque musicals such Glee and Frozen to heads down all out Rock that Meat Loaf made an entire career out of. These songs as good as they are, would be even more effective should the band tour with a string section or full orchestra"

- Rock Shotz Soundz
Sweden's Flight Of Icarus New Album "CLEO" Released on 30/04!
Imagine powerful pop songs in the vein of Roxette with a tasteful touch of Heart and Starship, all embedded in a massive fusion of orchestral metal reminiscent of Nightwish and Within Temptation.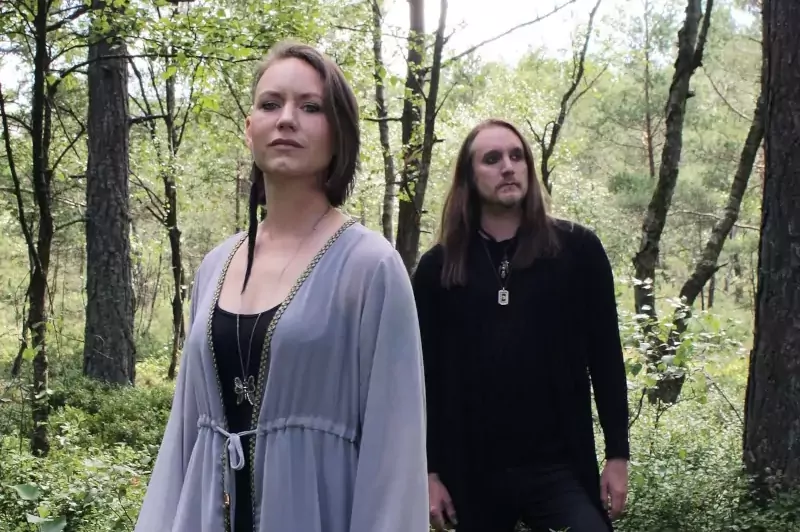 Sweden`s finest melodic duo Flight of Icarus returns with a grand cinematic pop-metal fantasy in "Cleo"- their brand new album out on Blindfoldead International April 30th.
March 2018 saw the release of the self-titled mini album "Flight of Icarus" by the duo shamelessly named after the Iron Maiden song, which sparked a giant interest in their brand and style of music.
With their new album "Cleo" the characteristic voice of singer Elisabeth Särnefält Rösehag will lead you through a tale of magic and wonder beyond all limits, built on epic cinematic soundscapes by multi-instrumentalist Oskar Frantzèn. With a slight increase in edge and attitude since their 2018 lift-off and heavier sound overall, this album is their statement that in all simplicity - it`s only getting bigger from here.
"We have heard from the very beginning how we sound like a hard rock version of the Frozen soundtrack and the music of Disney overall" says Oskar Frantzèn. "That`s like the biggest compliment we could ever get and it set the tone for Flight of Icarus moving forward."
The first single from the album "Our Burning Star" was released at the start of February 2021 and "Fly Away" swiftly followed on 05/03/21. Both songs were well received by radio stations around the globe including regular plays on TotalRock, MMH Radio, Hard Rock Hell Radio and Wyatt from Planet Rock featured "Our Burning Star" on his New Rock Show.
The title track "Cleo" will be the next single on April 9th.
Tracklist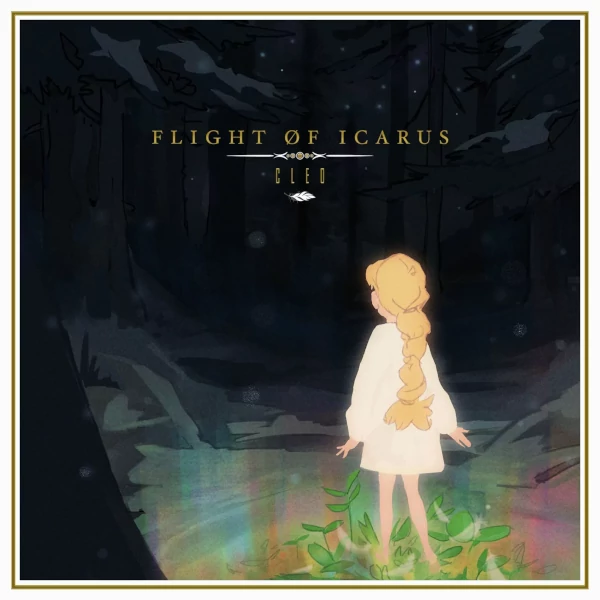 ln the Beginning
Our Burning Star
Fly Away
Love Will Lead You Home
Stay With Me
Departure
We All Die Young
Cleo
The Cleo Story
Come Give Me Love (Ted Gärdestad cover)
Band Line-Up
Elisabeth Särnefält Rösehag: lead vocals
Oskar Frantzén: guitars, bass, keys, backing vocals
Additional
Erik Söderman: additional guitars, guitar solo on #7
Calle Colliander: piano on #7
Robert Isojärvi: drums
Disa Frantzén: backing vocals
Eira Frantzén: child laughter on #5
Edvin Löfgren: narration

All songs written by: Oskar Frantzén & Elisabeth Särnefält
Produced by: Oskar Frantzén and Kenny Boufadene except; vocals produced by:
Disa Frantzén
Recorded, mixed and mastered by:
Kenny Boufadene at Studio Meltdown.